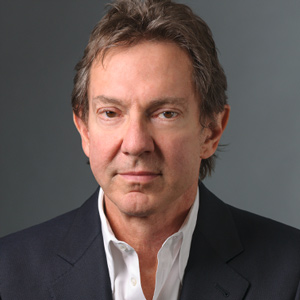 John G. Branca
Partner
John G. Branca is recognized as one of the nation's preeminent music industry entertainment and corporate attorneys.  He also serves as Co-Executor of The Estate of Michael Jackson, jointly managing what the CBS newsmagazine "60 Minutes" described as "the most remarkable financial and image resurrection in pop culture history."
Over the last 35 years Branca has represented an unprecedented 29 inductees into the Rock N' Roll Hall of Fame, earning a reputation for negotiating groundbreaking recording, touring and publishing deals on behalf of artists.  A number of Branca's deals have set the template for the music industry.  In addition, Branca has helped artists make significant gains in their efforts to reclaim copyrights and secure royalties.  Called "the number one music publishing lawyer in the country" by Sony/ATV Chairman Martin Bandier, Branca also structured the sale of some of music's most endearing publishing companies and song catalogs.
A major part of Branca's practice involves serving as a corporate, business and strategic advisor to companies and investors in the music industry.  Branca has served as an advisor in connection with the acquisition and sale of major music companies and assets.
Branca is a graduate of Occidental College, where he serves as a trustee, and UCLA Law School. He is an active fundraiser for the UCLA Athletic Department, serving on the Executive Committee of the Pauley Pavilion Renovation Campaign.  He also serves on the Board of the Grammy Museum, and supports numerous charitable organizations.
Branca's honors include being named in every issue of Best Lawyers in America, The Hollywood Reporter's annual "Power Lawyer" list, and Billboard's annual "Power 100."  Branca is chairman emeritus of MusiCares, where he was honored by The GRAMMY Foundation with its 2012 Service Award for his work with the organization.  He was named alumnus of the year by each of Los Angeles City College, Occidental College and the UCLA Law School.